Features
Beta Glucan Extract content: 5g
Use of natual substances powerful moisturizing effect to dry and sensitive skins.
Skin sedative effect
Anti-microbial effect
For fast absorption of various effective ingredients, Mask Pack contains non-woven fabrics without standing performance of skin adhesion, and thus even onetime use of this product produces distinction from other common products. Beta-glucan produces anti-inflammation and stimulation alleviating effects by raising skin immunity, and protects the skin from ultra violet ray and hazadous environment.
Volume: 23g
Ingredient
- water, glycerin, butylene glycol, beta-glucan, hydrolyzed collagen, aloe barbadensis leaf juice, portulaca oleracea extract, panthenol, tocopheryle acetate, polysorbate 80, disodium edta, xanthan gum, methylparaben, fragrance
Alcohol Free
Now you make sure all the ingredients of the Masque!
Do you use a mask pack of the component that contains alcohol(ethanol) for disinfection of skin and soft feeling?
Alcohol component, the effect of a temporary feeling of coolness, it dries our skin in the long term.
There may be irritation to the eyes, can cause allergies.
We do best to prescript to meet the best quality of the components.
What type is appropriate for your skin?
The skin that you want to improve the wrinkles become deeper wrinkles and there is no elasticity.
If you need stress-induced sedation after strong ultraviolet rays
Itching and dry sensitive skin
Pigmentation trouble and Acne
Skin to prevent a trace of Years
Sensitive skin in harmful chemical components
Precious Customer Reviews
ID : wkgr**** customer review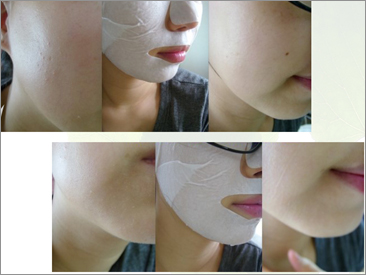 * I suffered from Acne. However, after I used this Beta-Glucan essence mask pack, my skin turned much better than before. Also it was so moist and my skin seem more bright than before. I want to buy it again! I strongly recommend this mask pack !! :D
ID : mysko12** customer review



* I always suffered from intense facial flushing, dry skin, and acne. Before using this Beta-Glucan essence mask pack, I wondered that "how can this one mask pack solve my skin problem?".
However, after using this Precious Beta-Glucan essence mask pack, my skin turn healthier than ever!!! Redness has been better, acne has been reduced! I thought this mask pack is not expensive for the quality ! I just love it!!